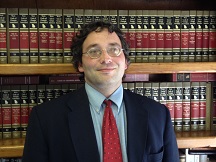 Mr. Wilder graduated Summa Cum Laude with Honors from Oglethorpe University with a Bachelor of Arts Degree in Classical Civilization in 2001. He received the Leader in Action Award in 2000 while in the Urban Leadership Program at Oglethorpe University. In addition, he planned and moderated the Conceptions of Common Good Symposium held during the Spring of 2000 for the community and worked on public initiatives such as the Lynwood Park Community Revitalization Project. He was also a founding member of Circle K and acted as liaison to Buckhead Kiwanis Club.
Mr. Wilder attended The University of Georgia School of Law where he graduated Cum Laude with a Doctor of Jurisprudence. He was an article editor for the Managing Board of the Georgia Journal of International and Comparative Law from 2003-2004. After graduation he became a law clerk to The Honorable Lamar W. Sizemore and The Honorable S. Phillip Brown, Macon Judicial Circuit. Mr. Wilder joined The Law Offices of Emmett L. Goodman, Jr. LLC in 2005 and specializes in bankruptcy, civil litigation, real estate and social security disability.
Mr. Wilder is a Deacon at Chamlee Memorial Baptist Church in Fort Valley, Georgia. He has also been the Secretary of Deacons and Discipleship Training Director.
Mr. Wilder is a member of the State Bar of Georgia.